<strong>Australian Visa for Romanian Citizens is a visa obtainable electronically. The online visa allows Romanian citizens to travel to Australia for the purpose of tourism, business, transit, or short-term study.
All foreign visitors coming to Australia are expected to apply for a relevant Australian Visa. The type they should apply for is determined by their nationality, travel purpose as well as the planned duration of their stay in Australia.
Romanian citizens as nationals of one of the European countries are eligible for an electronic visa to Australia – eVisitor visa.
Familiarize yourself with all the requirements that must be met to obtain an Australian visa from the comfort of your home!
Make sure you fulfill all the requirements to apply for an Australia visa online.
APPLY ONLINE FOR AN ETA VISA
CLICK TO APPLY FOR AUSTRALIAN VISA ONLINE
Content:
Do Romanian citizens need a visa for Australia?
Citizens of all countries who plan to visit Australia, except for New Zealanders, are obliged to apply for a visa.
Romanian nationals can obtain a required visa online by applying for an eVisitor visa in a few simple steps.
The Australian eVisitor can be used for multiple entries to Australia, lasting up to 3 months (90 days) each time.
The validity of the visa is 365 days (1 year) from the date of issue.
The eVisitor visa cannot be extended, so in case your visa expires, you will need to apply for a new one two weeks before the expiry date of your current one.
Please note that you cannot be in Australia when applying for your visa.
Additionally, if you wish to travel to Australia for long-stay purposes, for example, for work and study purposes, you may also consider the following visa options:
APPLY ONLINE FOR AN ETA VISA
CLICK TO APPLY FOR AUSTRALIAN VISA ONLINE
Australia visa requirements for Romanian passport holders
There are a few requirements that one must meet in order to be eligible for an eVisitor visa online application, including the following ones:
not having a criminal record exceeding 1 year
being free of diseases or medical conditions that could pose a danger to Australian citizens and require extensive medical treatment in the visited country
being a holder of a valid Romanian passport
Make sure that your passport will remain valid for at least 6 months after the date of your planned arrival in Australia. If its validity expires earlier, you should first consider renewing your document and only then start your visa application.
Moreover, ensure that when applying from Romania, apart from a valid passport, you have ready the following:
an active email address to receive the approved visa
valid means of online payment, e.g., PayPal, credit/debit card, to cover the processing fee
Internet-accessed electronic device to successfully complete online visa application
Some applicants may also be required to provide their criminal conviction record during their online application. Those whose jail sentence exceeded a total of 1 year (no matter whether served or not) will not be permitted to enter Australia.
Regarding health requirements, a visitor coming to Australia cannot have any health conditions that could pose a danger to the Australian inhabitants and/or require treatment whose costs would need to be covered by the Australian nationals.
Every application is considered individually, and in some cases, certain health issues may be accepted, provided that a traveler signs an Australian Health Undertaking and agrees to monitor their health condition throughout their entire stay in Australia.
Any time all travelers should consider purchasing comprehensive travel insurance covering all potential treatment costs, including COVID-19 coverage and medical evacuation.
Only once all the above-outlined requirements are met, an applicant can expect their visa applications to be processed without any issues, and they can receive approval as soon as possible. In most cases, it takes a few days.
Nevertheless, the application shouldn't be postponed to the last moment, and it's best to apply for an Australian visa at least 2 weeks prior to the planned trip or as soon as you have all the travel details ready.
How to apply for an Australian visa online
Citizens of Romania can submit their Australian visa application within a couple of minutes using any electronic device with a stable Internet connection.
They will need to just follow a few simple steps, which include:
First of all, it will be necessary to fill out an online form with all the necessary personal  (name, surname, email address, contact details, nationality, date of birth) and passport details (passport no., issue and expiry dates).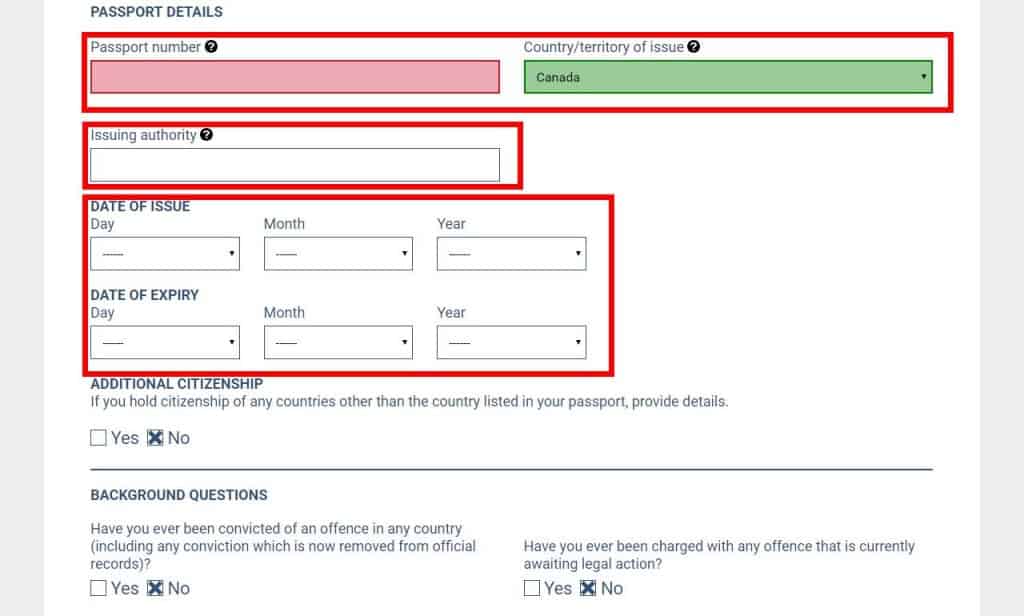 Next, you will be asked to answer some health and criminal-related questions. After filling in all the required boxes, don't forget to double-check all the information you have provided.
After making sure that the form is error-free, the next step will be to cover the processing fee.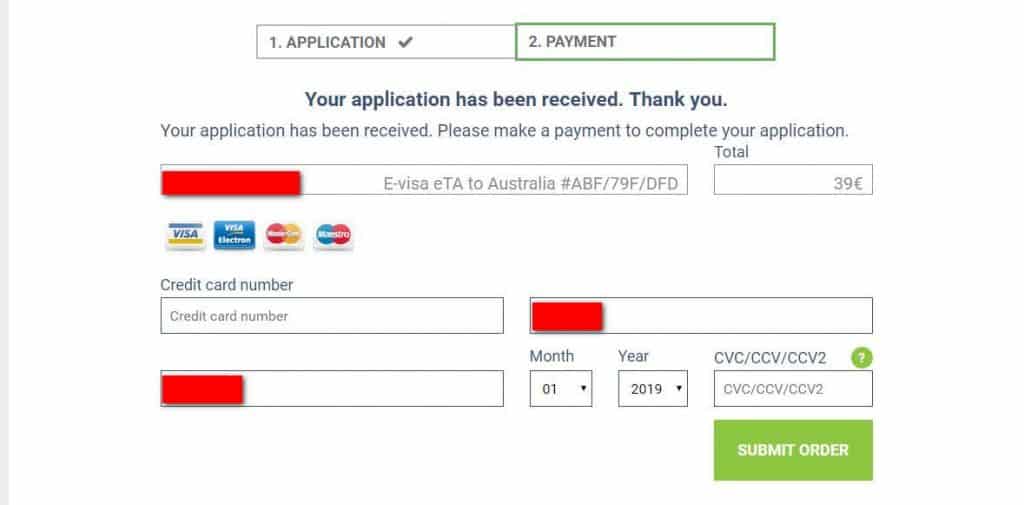 Since you will be completing your transaction online, find a secure and reliable online payment method.
Some of the options you can use in this instance include debit or credit card and PayPal.


You can now submit your application form. It will be processed by the relevant authority.
Once approved, the visa will be sent to you via your email.
Definitely, this should be the easiest way of obtaining an Australian visa for Romanian Citizens.
APPLY ONLINE FOR AN ETA VISA
CLICK TO APPLY FOR AUSTRALIAN VISA ONLINE
Should you have some doubts or questions related to your online application, feel free to contact our support team.
Please remember to provide us with your correct and active email address so that you will avoid any unnecessary issues with getting your visa delivered on time!