Despite the fact that Vatican City is the smallest country in the world, a sizeable portion of the country's population visit many countries, including Australia.
Vatican citizens are not exempt from the visa requirements if they wish to travel to Australia. Fortunately, they can obtain an Australian visa without needing to book an embassy appointment by applying online for an eVisitor Visa.
Read on to find out more about the steps that you must follow in order to get your Australian eVisa entirely online.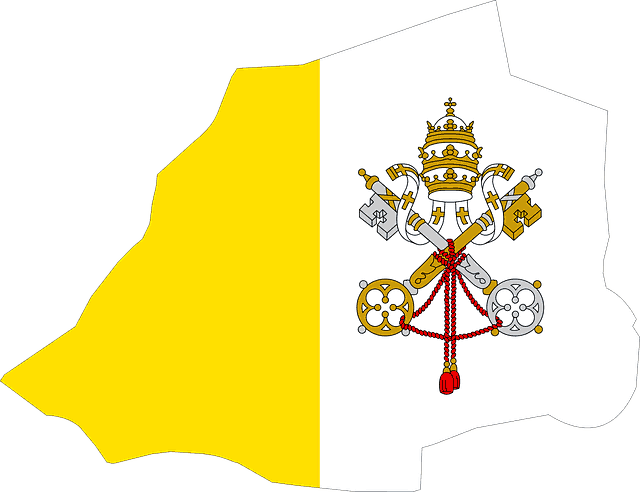 Content:
Australia eVisa for Vatican citizens
Australia distinguishes two types of electronic visas depending on the country of origin of the applicant.
Vatican citizens, similarly to other European countries' nationals, are eligible for an eVisitor Visa, which is an online alternative to a standard visa issued for short-term purposes.
eVisitor Visa can be used by a Vatican national to visit Australia numerous times throughout a 365-day period through which the visa stays effective. Moreover, every single stay in the country can be as long as 3 months.
The Australian Home Office requires international visitors to obtain a visa for Australia prior to their planned arrival. That is why the introduction of an online visa significantly facilitates the whole application process since an eligible applicant can apply for a visa from whatever place where they have access to the Internet and working electronic devices. What is essential, at the moment of application for a visa, one must stay outside Australia.
Vatican citizens who are holders of Visitor eVisa can use it for leisure, business, or transit purposes. Additionally, this type of visa allows traveling to Australia for short-term study or training programs lasting maximally 3 months.
APPLY ONLINE FOR AN ETA VISA
CLICK TO APPLY FOR AUSTRALIAN VISA ONLINE
How to apply for an Australian visa online from Vatican
Firstly, prepare your Vatican passport and check its validity. Remember that it must remain valid for at least 6 months after the date of your planned entry to Australia.
APPLY ONLINE FOR AN ETA VISA
CLICK TO APPLY FOR AUSTRALIAN VISA ONLINE
The entire application should not take more than a couple of minutes. You will just need to follow three simple steps, which go as follows:
Provide essential information: you will need to enter some of your personal data, travel details as well as passport information. Moreover, it will be mandatory to provide an active email address as the approved visa will be delivered there.
Cover the processing fee: every applicant using our services will need to pay the service fee of 49 Euro. The fee includes all the costs charged by the Australian Government as well as the costs of our professional assistance at every step of the process. You can pay the fee using one of many available methods of online payment.
Receive your visa: after submitting your visa application, our visa experts will verify it, and then it will be sent further to the Australian authorities for final approval. The approved document will arrive in your email inbox once issued.
Don't forget to apply for a visa a few days before your planned trip to Australia. Remember that the real processing time depends on numerous factors. Make sure your application is error-free so that you can maximize your chances for earlier approval.
Australian Visa requirements for Vatican Citizens
Following, there are the most crucial requirements that must be met by applicants for an Australian online visa:
Any applicant for an Australian eVisa must be outside Australia at the moment of submitting an online application
An applicant must also have a passport valid for a minimum period of 6 months from the date of the intended arrival in Australia
Vatican dual citizenship holders traveling to Australia must remember that the eVisitor Visa is matched to the passport – they should then travel to Australia with the same passport whose details are linked to their approved visas
Australia eVisa is issued for the purpose of business, leisure, transit, or short-term study (up to 3 months), which means that for any other purpose, it will be necessary to apply for a regular visa