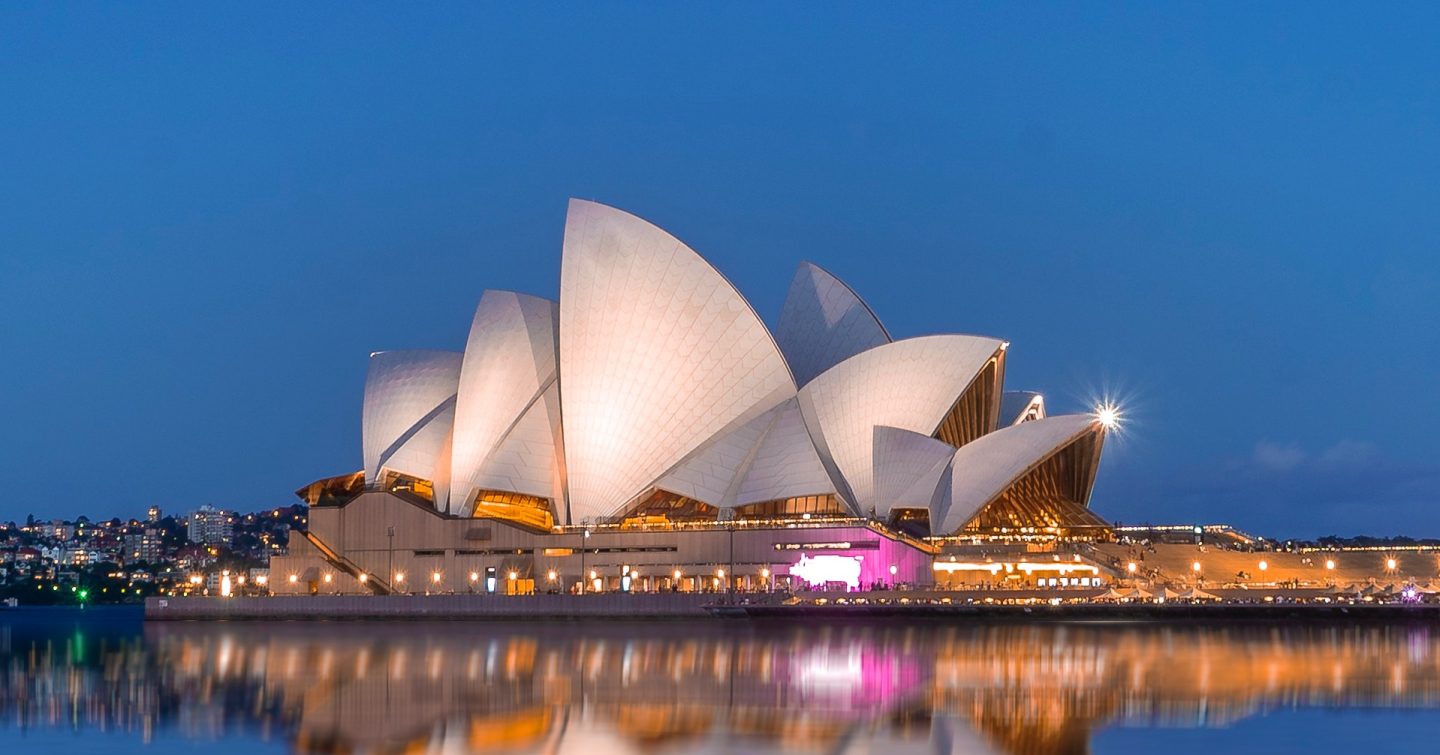 ETA Visa to Australia
ETA (Electronic Travel Authority) is a required authorization to enter Australia.
Simple & fast application process
1
Apply online
Make sure to have your passport ready, the whole process is fast and easy - it usually takes less than 10 minutes.
2
Pay ETA Visa Fee
All major payment forms are accepted, including Visa, Mastercard, American Express, JCB, Diners, and Discover.
3
Check your e-mail
Once your ETA visa is approved, it will be sent to your e-mail address typically within a few days after applying.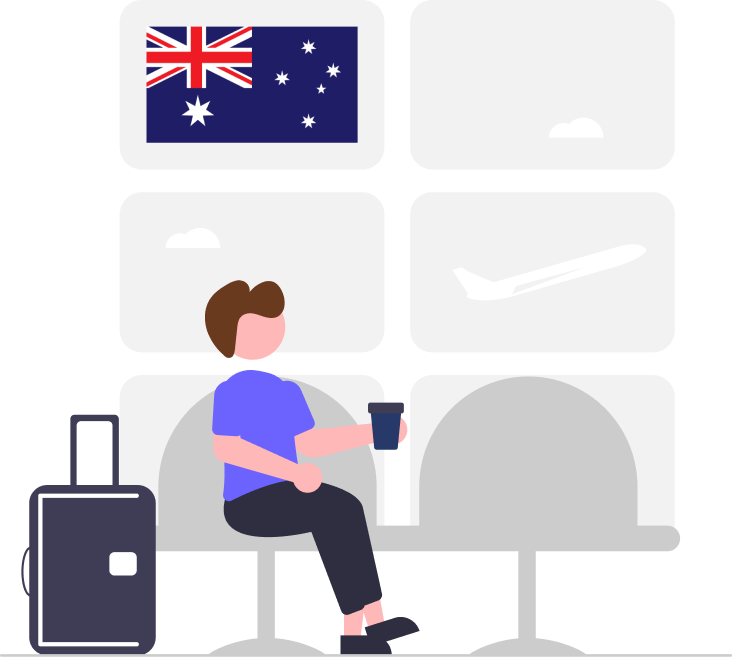 Connection Secure & Data Encrypted (SSL)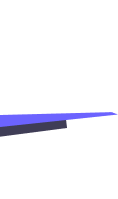 Australia ETA Visa information
Australia ETA was introduced in 2008 by the Australian Government to speed up the visa application process for citizens of selected countries. Applicants eligible for the Australian electronic visa can avoid numerous embassy visits, filing paperwork, or spending long hours on interviews. This multiple-entry travel authorization enables visiting Australia multiple times. ETA holders may stay in Australia for up to 90 days during each visit, while the ETA Visa is valid for 365 days.
As a holder of an Australian ETA electronic visa, you may use it for:
leisure: all kinds of tourism-related activities - visiting friends and family, going on holidays, exploring Australian tourist sites, going on a cruise, etc.
business: participating in training, attending business conferences and meetings, looking for potential business partners, negotiating contracts, etc. (not permanent work)
transit: making a transit stop on your way to another travel destination.
education: studying or training for up to 3 months.
Apply for eTA Visa
If you require a visa for permanent work, medical visits, education, or permanent residence, you can schedule a consultation with a registered Australia Migration Officer.
Book a consultation session
Eligible countries for Australian ETA
To apply for the Electronic Travel Authority for Australia (Tourism, Business, or Transit), an applicant must be a citizen of one of the following countries:
Andorra
Austria
Belgium
Brunei
Bulgaria
Canada
Croatia
Cyprus
Czech Republic
Denmark
Estonia
Finland
France
Germany
Greece
Hong Kong
Hungary
Iceland
Ireland
Italy
Japan
Latvia
Liechtenstein
Lithuania
Luxembourg
Malezja
Malta
Monaco
Netherlands
Norway
Poland
Portugal
San Marino
Singapore
Slovakia
Slovenia
South Korea
Spain
Sweden
Switzerland
United states of America
United Kingdom
Vatican City (Holy See)
If your country is not listed above, you may have to obtain a standard visa - contact the nearest Australian embassy for more details.

If you hold a passport copy of one of the following nationalities (USA, Canada, Malaysia, Japan, Hong Kong, Singapore, South Korea, Taiwan, Macau, Brunei) you are eligible for eTA to Australia. There is no need to download any mobile app, as the whole process will be completed by us on your behalf. All you need to do is to submit an application on our website and upload the necessary documents - picture of yourself and a passport copy. We will take care of the whole process on your behalf in order to obtain an approved eTA for you.
Alternatively, you can also book a consultation session with a Registered Migration Officer, who will guide you through the whole process.
Book a consultation session
Period of stay with ETA Visa and validity period
Once your ETA online application is approved, you will be able to travel to Australia numerous times within a one-year of its validity period. You may enter and re-enter Australia as many times as you wish, however, every stay in Australia can last maximum of 90 days.
ETA Visa extensions and renewal
If you need to stay in Australia longer, you will need to apply for a new ETA Visa.
For a further short-term stay in Australia, you may consider applying for a Visitor visa (subclass 600). Please note that you must be outside Australia at the moment of applying for a new eVisa. If you need a visa for a more extended stay or a different purpose, select a relevant option on your application form and you will be scheduled for a session with an approved Australia Migration Officer.
Necessary documents
All you need to apply for an ETA to Australia is:
a valid passport: a digital copy of a bio-data page of a passport valid for at least 6 months from the date of a planned trip to Australia
a valid means of online payment: access to a valid method of online payment, e.g., PayPal, credit/debit card, etc.
an active email address: make sure to provide the correct address to receive the approved eVisa

Application process for ETA to Australia

To apply online for a visa to Australia, you will need to go through a few simple steps:

1

Apply online

Click on the apply button below

Apply for eTA Visa

Prepare a valid passport (valid for at least 6 months before your travel) and apply using the online form - the process is fast and easy to follow.

2

Pay ETA Visa Fee

Make an online payment with a peace of mind - your data is secure and encrypted throughout the whole process.

3

Receive your Australian ETA Visa via e-mail

Once approved your ETA Visa confirmation will be sent to your e-mail address.

Note - The approved Australian electronic visa does not need to be printed since it is directly linked with your passport. During the airport control, you will be asked to show your valid passport so that customs officials can verify your visa validity.

ETA & Visa Types

FAQ

How long does it take for ETA Australia to be approved?

Typically, our applicants can receive their approved ETA Visa in a few days. Check your data thoroughly before submission to speed up this process.

How can I get a Visa for work, education, permanent residence, or any other purpose?

You will require a consultation session with a registered Australia Migration Officer who will discuss with you all the requirements as specified by the Department of Home Affairs - you can choose your purpose of travel and book a consultation session on the app form.

Why can't I find my nationality on the list?

If you can't find your nationality on the list, the reason may be that your nationality is not eligible for ETA Australia. Please contact our support team.

Can I travel if my application has not been approved yet?

No. Traveling without the approved visa application is not permitted. Once approved, your ETA will be linked digitally to your passport used in the online application. If you have not yet received your ETA approval, do not hesitate to contact our support team to check on the status of your application - we may be able to expedite your application.

What's the difference between ETA and Visa?

Australian ETA is an online equivalent of a regular visa for Australia issued for tourism, transit, and business purposes. The ETA application can be submitted quickly and entirely online from the comfort of your home.

Do I need a new ETA every time I want to visit Australia?

No, ETA is a multiple-entry permit with one-year validity. You do not need to apply for a new ETA every time you wish to travel to Australia as long as it is not expired. Please note that every single visit to Australia with ETA can last up to 90 days.

What happens if I arrive in Australia without an ETA?

Since the electronic Visa is issued only online, you will not be able to obtain it upon arrival in Australia. Do not travel to Australia without a valid visa since you may be denied entry to Australia.

How long is an ETA valid for?

Australian ETA remains valid for 1 year (12 months). The validity period starts on the date of its issue.

How long can I stay in Australia with an ETA?

ETA enables its holder to enter Australia multiple times. Each stay cannot exceed 3 months.