Apply for your visa in 3 easy steps!
Notice: We are an agency not affiliated to the Government website. Our Agency helps individuals and legal entities with their administrative travel paperwork.
3
Check your e-mail address
Provide the information from your passport to visa application.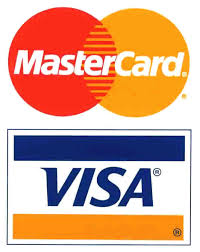 Payment Methods: Credit Card or Paypal
If your payment will be confirmed, your visa will be sent to your e-mail
Australia Visa — Get your eTA Visa on our website
IS THERE ANY DIFFRERENCE BETWEEN ETA AUSTRALIA AND THE VISA AUSTRALIA?
Before traveling to Australia it is necessary to apply for Australia Visa. You may ask yourself what is the difference between eTA Australia and the Australia Visa. These two terms are identical. The regulation has been introduced on 27th October 2008 and since then traveling to the most beautiful country on the world has never been easier.
To obtain the Australian visa application you don't need anything but the internet access and a valid passport. It is also to mention that only our platform gives you the possibility to pay the handling charge for the Australia eTA choosing one of our payment methods like different credit cards or online banking. The entire process of the application takes round about 2 hours and entering the data maybe up to 15 minutes.
We would like to stress that the term Australia eTA is a synonym using equally with Visa to Australia. However you call it – concerned is the electronic travel authority which allows you to handle all formalities within 15 minutes – the more time you have to enjoy your upcoming journey to this wonderful continent! Why not taking up the chance and use our service.
In a case of any doubts or further questions, we are always happy to help. Our English and German speaking customer service representatives are professionals and are going to guide you through the whole process of obtaining the ESTA. Before the date of 28th October 2008, it was necessary to struggle with lot complicated regulations including personal trips to authorities. It was expensive and took a lot of time.
WHO IS ETA AUSTRALIA DESIGNATED FOR?
In terms of eTA Australia, you can check all information on our website where you can find a list of nationalities who are able to apply for visa Australia online. So if you are interested in getting Australian visa on a very comfortable and uncomplicated way please visit our website on https://etaaustraliaonline.com/do-you-need-eta and make the application.
Here you will find the entire list of passports which holders are entitled to get the visa Australian using just their passport and a credit card or online banking. It is a revolutionary access the Australia eTA without the arduous trip to the embassy. Now it is a question of few minutes to be a holder of Australia Visa. And just to remind the visa to enter Australia means exactly the same like ESTA or Australian eTA because it is an abbreviation for electronic travel authority to Australia for the UK. The purpose of your stay can be either touristic or business.
The Visa to Australia entitles you to stay in the country for a maximal period of time up to three months. However some holders of Australian Visa willing to stay longer than 90 days are practicing to leave the country on the last day of Australia Visa validity and coming than immediately back so they can enjoy the right to stay with the Australia eTA another 90 days.
SOME ADDITIONAL INFORMATION ABOUT ETA AUSTRALIA
We already know that all passengers traveling with eTA Australia are allowed to stay in the country maximum three months. We also know that to get the application for visa eTA it is no longer necessary to apply at the embassy but to get ESTA all what you have to do is visiting our website and using our form for eTA Visa application.
Of course what you also need is carrying along a valid passport which you will be using when applying for the Australia Visa. In addition, we would like to inform that the spam file needs to be controlled to avoid deleting of you eTA but certainly if you have any issues or doubts our dedicated team is always there for you. You can mail or call us regarding Australian ESTA and we will respond to all questions and make you happy enjoying the trip with Australian eTA!
This site is not affiliated with any government body. We manage the entire application process on your behalf, assisting you to navigate through the complicated requirements. Fees will vary in relation to destination and the complexity of your application. Our service fees may be additional and separate to any government/consular fees due to the relevant embassy. If you don't want to use our service you can file an application for e-visa through the official government website