If you are a Portuguese citizen and want to travel to Australia, you will need to apply for an Australian eVisitor. It is an electronic travel authorization perfect for Portuguese citizens who want to travel to Australia for tourism or business purposes.
The Australian eVisa offers convenience and flexibility, allowing you to stay in Australia for up to three months on each visit. The number of visits is unlimited, but you can travel to Australia only during the eVisa validity period, which is 12 months.
It's also easy to apply for – just submit an online application form, pay the fee, attach the necessary documents, and wait for your travel authorization approval.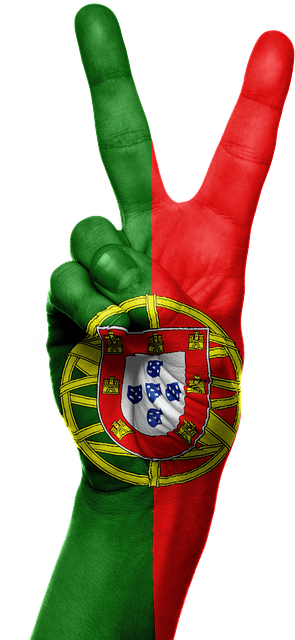 You will be required to fulfill several application conditions, for example, have all the required documents and meet technical requirements.
It is also important to be attentive during providing your personal and travel information. Doing so will eliminate issues and obviously boost your chance of getting this essential document.
So in order to travel to Australia, Portuguese citizens definitely need to obtain an Australian eVisitor. Check out the details on our website and start your application today!
Apply online for an eTA Visa
CLICK TO APPLY FOR AUSTRALIAN VISA ONLINE
Australia eVisa types
According to the purpose of travel, there are two types of the eTA visa for Portuguese citizens:
tourist type – travelers should use this type for exploring Australia, visiting friends and family members, leisure, recreation, etc.
business type – it is designed for individuals coming to Australia for business handling, negotiating, attending conferences and workshops, etc.
The application process
Applying for an Australian travel authorization takes place entirely online. This will save you from the hustle of traveling up to the Australian embassy or consulate.
First of all, you need to complete the application form. You will have to enter your name and surname, nationality, birthdate, date of arrival, etc.
Also, during your visa application process, there are a number of documents you need to provide. These documents are among the requirements for an Australia eTA. Check them to be sure that you're eligible for an Australian visa.
Prior to submitting your visa application form, you will be expected to pay for this service. As the application process goes online, you can use such online payment methods as PayPal, debit or credit card. These are some of the most trusted and secure online payment methods.
Check your email account regularly. After successful payment, your application will be processed. The Australian eVisa will be delivered as a PDF document.
As the eTA visa is digitally connected to the applicant's passport, there is no need to print it out.
The requirements for an Australia eTA
As the application process is submitted online, you must have the necessary equipment: a device with a stable internet connection (it can be a smartphone, tablet, laptop, or PC).
The payment is completed online, so you must have sufficient funds and the ability to pay online. It is also required to have an active email account that you have access to.
A passport is an essential travel document when going to another country. So any Portuguese wishing to apply for an Australian Visa is expected to have this document. Acquiring a passport is considerably easy.
What you need to do is to visit the authority which issues this document in your country. You will have to take an easy application process.
Once you have received your passport, make a point of checking its expiry date. This is important in confirming the validity of your passport. If your passport is expired, you cannot apply for an eTA or travel to another country.
The validity period
The eTA validity period is 12 months. During this time, you can reenter Australia as many times as you want. Still, take into account that one stay cannot be longer than 3 months (90 days).
Your passport must stay effective and without any changes. Otherwise, your Australian visitor will be invalid.
Apply online for an eTA Visa
CLICK TO APPLY FOR AUSTRALIAN VISA ONLINE
Conclusion
Applying for an Australian visa online is much easier than the standard process of attending an embassy in person. Besides, it is less tiresome and considerably cheap.
Note that the Australia eTA is necessary for all eligible citizens wishing to travel to Australia, children included. The application for minors must be completed by their parent or legal guardian.