There are a few types of Australian visas for US citizens. However, the most convenient option is to apply for the ETA (Electronic Travel Authority), which is an electronic visa issued for tourism and business-related purposes.
US citizens can apply for the Australian eTA online within minutes. Continue reading to find out more about the visa requirements and the details of the online application.
APPLY ONLINE FOR AN ETA VISA
CLICK TO APPLY FOR AUSTRALIAN VISA ONLINE
Content:
Does a US citizen need a visa for Australia?
All foreign nationals, with the exception of New Zealanders, must hold a valid visa in order to enter Australia. Therefore, citizens of America cannot enjoy visa-free entry to Australia.
Moreover, no visas are issued on arrival in Australia, which means that Americans are required to get an Australian visa before departure.
ETA for US citizens – basic information
US citizens are eligible for eTA to Australia (visa subclass 601), which enables visiting Australia for the purpose of leisure, business, or transit. As a multiple-entry visa, it allows entering the country numerous times and staying there up to 3 months each time. The validity period is 1 year and it starts from the date of issue.
The eTA is quite similar to the standard visa. The only difference is the process of application. There are 8 countries in total, including the USA, that can apply for eTA to Australia. As a holder of a valid Australian ETA, you can use it for:
leisure
business
family and friend reunions
transit
study*
Important note: eTA does not entitle you to work in Australia. You can only use it to handle some business affairs, such as participating in business conferences/meetings, negotiating contracts, or looking for business opportunities. US citizens wishing to move to Australia for work should consider applying for a relevant work visa or permit. For more information, they should contact the nearest Australian diplomatic mission.
*eTA can be used for short-term study purposes (courses of max. 3-month period) unless education is not your main traveling reason to go to Australia.
How to apply for an Australian visa as US citizens online?
Not only applying online takes less time than the standard visa process, but it is also easy to manage.
Go to the Australian visa application, and simply follow three very intuitive steps

Fill out the Australian visa application form
Provide all the required details, including your personal data, contact information, passport, and travel details. Once you have completed the form, you will need to check whether all the information is correct. Only after making sure that your online form is error-free you should move to the second step.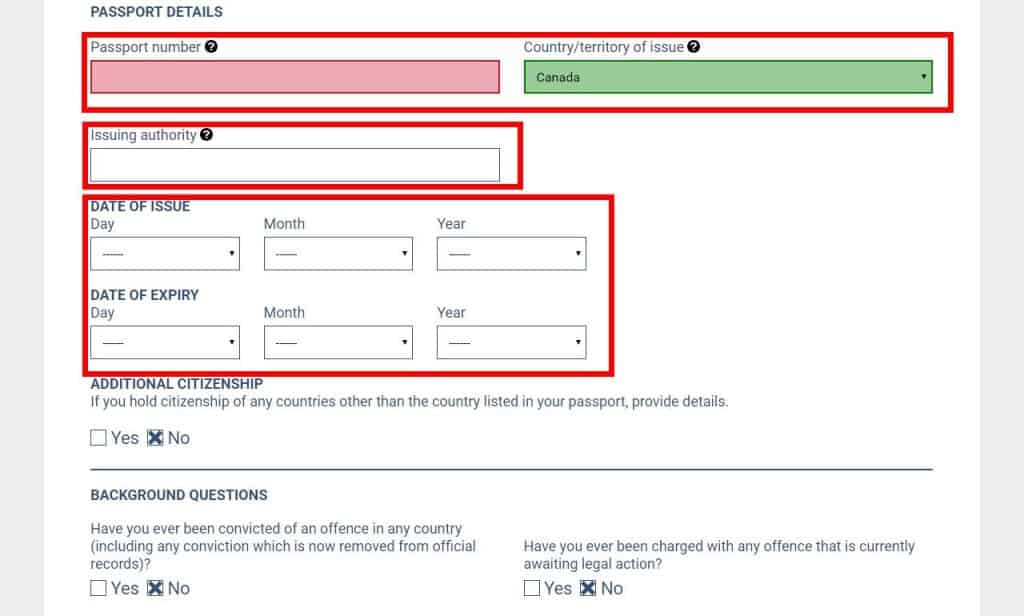 Cover the service fee


In order to submit your ETA application, you will need to cover the service fee. There are many options for online payment, e.g, a credit/debit card or PayPal.
Once the payment has been registered, the confirmation number will be sent to the email address provided in the online application form. Make sure you have this number, as it is necessary to be able to verify the status of your application.
NOTE: The application process is quite simple and anyone can do it online.
APPLY ONLINE FOR AN ETA VISA
CLICK TO APPLY FOR AUSTRALIAN VISA ONLINE
Receive the approved Australian visa
The approved Electronic Travel Authority for Australia will be linked to your passport as soon as the Australian Government approves it. There is no need to print it out as the eTA is automatically attached to the applicant's passport.
The customs officials will verify it by asking you to show valid passport upon arrival in Australia. Please note that the ETA processing time is an individual issue and is at the total discretion of the Australian authorities.
Some delays may occur if the submitted form contains errors, untrue information, or when the application is sent close to public holidays in Australia.
Australian visa requirements for US citizens
US citizens must meet certain requirements to apply for the Australian eTA. Nevertheless, these conditions are minimal and are reduced to a few documents.
Additionally, Americans traveling to Australia must also meet some health requirements and not breach the conditions of the visa, such as the traveling purpose or validity of the visa.
Required documents
To apply for eTA from the USA, it is necessary to have only one document, which is a valid US passport. Applicants from the USA with dual citizenship can use either an American or non-US passport. However, using the passport of another nationality is accepted only if the second nationality is listed among the eligible ones for the Australian eTA.
Moreover, the US nationals must use the very same passport, the details of which were provided in the eTA application, to cross the Australian borders. Showing different passport may result in some issues or even entry denial.
Please also bear in mind that a passport must remain valid for at least 6 months and have min. 1 blank page for stamping purposes. Depending on certain circumstances, some individuals may also be asked to submit some additional documents.
APPLY ONLINE FOR AN ETA VISA
CLICK TO APPLY FOR AUSTRALIAN VISA ONLINE
Other requirements
All foreign citizens, including Americans, must also meet some health requirements to enter Australia. A person arriving in Australia under no circumstances can pose a threat to Australian citizens.
The most important health requirements include not being infected with diseases such as TB. An eTA applicant must answer health-related questions when filling out the online application form. These questions help prevent entry for travelers who might pose some danger to the Australian community.
Due to the outbreak of the pandemic, the Australian authorities have also introduced some additional measures to protect the health of the general public. These regulations are constantly changing. Before traveling, please remember to check the latest updates.