If you are seeking an Australian visa for US citizens, then you need to know all the details about what information to provide and how to get approval in time. You are in the right place because this article will offer details on Australian visa requirements for US citizens. Regardless of what your reason for travel is, one does need an Australian visa for US citizens to enter the country. You will also need to follow certain rules related to the visa in order to legally enter and stay in the country.
In the following article, we discuss how you can get a visa for Australia from the USA and what are relevant rules and regulations.
APPLY ONLINE FOR AN ETA VISA
CLICK TO APPLY FOR AUSTRALIAN VISA ONLINE
Content:
Do us citizens need a visa for Australia?
Any US citizen that wants to enter Australia must have an ETA approval. They don't require a paper or stamp visa but the ETA. This is an electronic visa that can be obtained from the local immigration office or through an online travel agency.
The ETA is quite similar to the standard visa. It allows entry into Australia just as much and lasts as long. The only difference is the process of application.
The ETA, while available both at your local immigration office and online, can be approved quicker if you obtain it through an online travel agency. The office may take a day or longer to approve while the online process only takes hours.
The ETA is electronically linked to your passport. It can also be collected at the airport in addition to from the online agency you are using.
NOTE: The ETA and standard visa are not different from each other. The only major difference is how you apply for the two.
How to apply for an Australian visa for US citizens online?
Not only applying online takes less time than the standard visa process but it is also easy to manage.

Fill the Australian visa application form
When you have chosen an online visa service to get a visa for Australia from the USA, you will be able to find the online form.
Once you have completed the form, you will be prompted to ensure that the details provided are correct.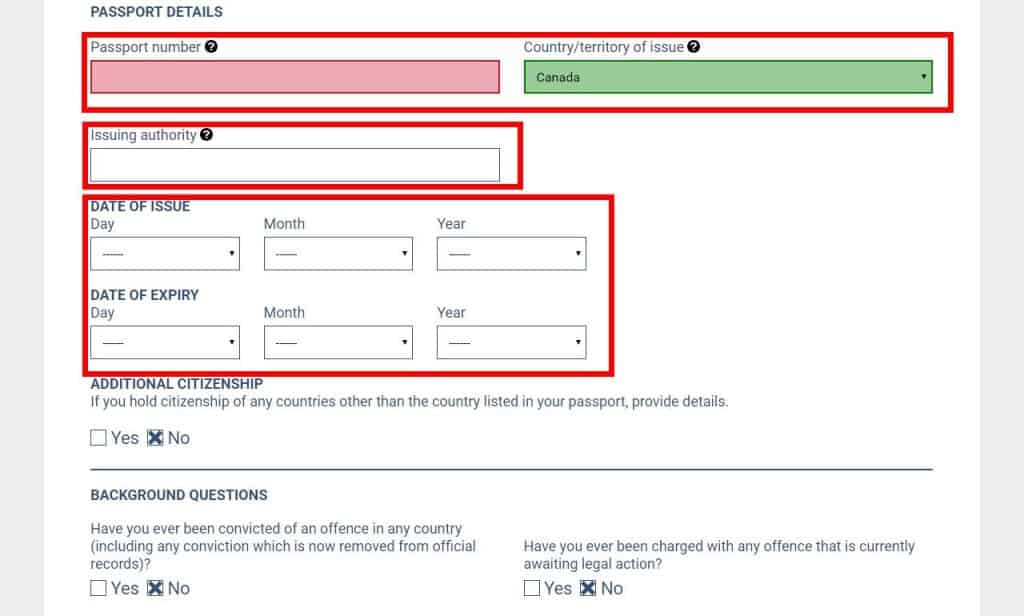 You will then be prompted to pay


The payment for the ETA approval process can be made through a credit card or PayPal account. Once the payment has been cleared, your ETA will be sent to the email address provided by you. After this, the approval process can take up to 3 days. In case you happen to make an error while providing the required information, the ETA approval process can take much longer.
Therefore, all you now need to do is check your email. The ETA typically arrives in your inbox within a few hours. Some travel agencies also work within minutes. At ETA Australia Online, you can get your ETA within 2 hours and 15 minutes. Both credit cards and PayPal options are available for making the payments.
The links for such financial details are encrypted so you don't have to worry about the insecurity of your information or breach of privacy.
APPLY ONLINE FOR AN ETA VISA
CLICK TO APPLY FOR AUSTRALIAN VISA ONLINE
You need to be an American citizen so as to apply for an Australian visa for the USA online. It is imperative to have your own email address, passport as well as a valid credit card in order to complete your online application. The details provided by you in the online application must be exactly the same as they do appear in the passport. Moreover, you need to use an identical passport which is linked to your application for ETA while you travel. Anyone arriving in Australia without any valid Australian visa for US citizens or authority might not be allowed to enter the country or his entry can be delayed till his identity as well as claims to enter the country has been verified.
NOTE: The application process is quite simple and anyone can do it easily online.
It consists of the following steps:
You need to complete a short Australian visa application form by providing your particulars
The secure online payment has to be completed
Following the payment, your application is going to be linked to your passport.
Your ETA is going to be confirmed within a brief period of time
Australian visa requirements for US citizens
To get the ETA approval, the US citizen must have a valid passport. The passport must be at least valid for another 6 months when you apply for the ETA. The approval will require information from this passport and obviously, you need it for entry along with the ETA.
In some situations, applicants who want to travel to Australia may be required to provide additional information. For example, if the applicant is too old, over 75 years of age, then they might be requested to go through a medical examination.
Upon arrival in Australia, some people may also be asked for providing proof of their finances.
APPLY ONLINE FOR AN ETA VISA
CLICK TO APPLY FOR AUSTRALIAN VISA ONLINE
List of other requirements:
You cannot have any sort of criminal conviction for which the sentences are for a period of one-year duration or even more while you are traveling to Australia. In case you have any criminal conviction, it is imperative for you to apply for a subclass 600 visa for tourists.
Every visitor needs a minimum validity of 6 months on their passports. In case the passports are going to expire, it is imperative to check with any Australian Embassy to verify whether you will be still permitted to visit Australia. You might require a new passport before entering the country. Visa for US permanent residents will be valid for one year from the date on which it was granted or the date on which the passport expired, whichever is first.
It is not possible for any tourist to choose which date his visa will be active. Once the Australian visa for US citizens has been issued it is going to be active as well as valid for one year. Your visit for 3 months must start within that one year period.
It is not feasible for any tourist to start working in Australia on his ETA visa. For this, one has to visit an Australian Embassy or Consulate so as to obtain a visa that will allow him to work in the country.
Reasons for Traveling to Australia from the US
People from the USA travel to Australia for multiple reasons but regardless of their intention to travel, they need the ETA visa for Australia from the USA.
Reasons for traveling can be divided into two major categories; namely the business and touring. Once the ETA approval has been obtained, it can last up to a year. But if your visa becomes invalid before that time, so will the ETA.
On a single ETA, you can travel multiple times to Australia from the USA within a year. However, each stay must not be beyond 90 days.
You will also have to take the discretion of the immigration officer to approve more visits after the first one.
Conditions of Australian ETA
The important thing to remember is that ETA approval will only be valid for 1 year. After that, you will have to get another one. But if you are traveling multiple times during that 1 valid year, you don't need to get the approval every time. If your passport is set to expire before 1 year, then your ETA will not last for a year.
Just like you have to provide the right information at the immigration office to prevent approval delays, you must practice the same when applying online for a visa for Australia from the USA. Otherwise, online approvals can take time too.  In case your ETA is rejected by the Australian Government, you may be eligible for a refund.
Online ETA approval surely saves time and offers many conveniences to US travelers to Australia.
APPLY ONLINE FOR AN ETA VISA
CLICK TO APPLY FOR AUSTRALIAN VISA ONLINE
An ETA or
Electronic Travel Authority
was launched with the purpose of replacing the complicated visa application procedure earlier in place of the Australian tourist visas. It provides authorization to the tourists from the US to travel to and also enter the
continent of Australia
and will be linked electronically to their passports.
Australian visa for US citizens is only meant for temporary stays in Australia mainly for business or tourism activities including making any business inquiry, participating in a conference, or for any contractual negotiation. As a matter of fact, after obtaining your unique authorization number, it will be possible for you to enter Australia for up to 3 months as a tourist.
An ETA is not a work visa by any means. It will entitle you to stay in the country for up to 3 months on every single visit within one year from when your visa was granted. In case you would like to settle down and work in Australia, you might use another type of Australian visa for the USA which will be appropriate for that purpose.