In Australia, in order to be allowed to participate in a Marriage Visa, you should either be married to' or be in a de facto engagement with a citizen of Australian or a permanent' resident.
Under the Marriage visa Australia guidelines, your partner should sponsor you for at least two years before the relationship is deemed genuine. After the relationship gets approved, you will then be given the permanent residence.
Those applying from outside the country must be legally married to their partner during the application process or must have the intentions of marrying their partners before the decision the temporary marriage visa decision is made.

Content:
Types of Marriage Visa Australia
Partner Visa(Subclasses 820 and 801')
Provisional Partner Visa(subclass 309') and Migrant Partner Visa (subclass 100')
Prospective Marriage Visa (subclass 300')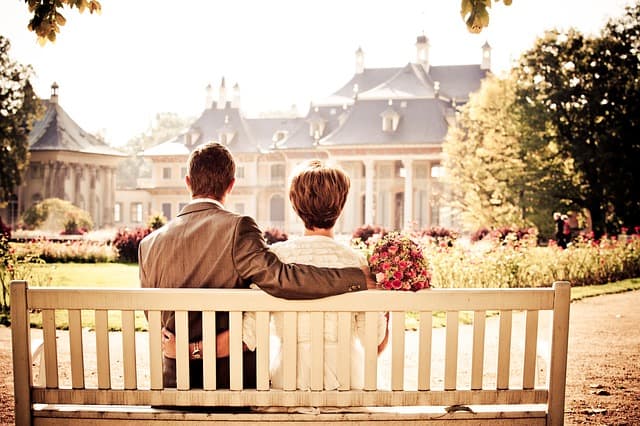 Partner Visa (subclass 820 and 801)
This visa targets those people applying while in the country. In order to get this marriage visa Australia, the applicant must be either a spouse or a de facto partner of the Australian citizen, permanent' resident or a citizen from New Zealand.
Their relationship must be ongoing; meaning the couples must be living together or are temporarily apart.
First, you will be given a temporary partner visa subclass 820 which enables you to stay or work in the country for two years then you will then apply for a permanent visa subclass 801.
The partner visa comes in different forms such as Australian visa for the husband, Australian visa for wife, Australian de facto visa and civil union visa.
Provisional Partner Visa and Migrant Partner Visa
This visa type is for those individuals who are applying while outside the country. All you need to do is to first apply for a provisional visa (subclass 309) then wait for two years before you apply for a permanent migrant visa (subclass 100).
Just like the partner visa above, the marriage visa Australia can be for multiple scenarios. Just to illustrate Australian visa for de-facto, Australian Visa for a husband, Australian visa for wife and civil union visa.

Prospective Marriage Visa
For you to be granted this visa, you must be 18 years and above, be in a serious relationship with your spouse, you need to have known each other and met before, you should not be relatives, you are intending to marry within the nine months after you have been given the visa.
And also, you should not be married to a different person when applying for the visa. This marriage visa Australia gives you the freedom to stay, work and study in the country for a period of nine months.
It also allows you to travel outside the country as many times as you wish but within the stipulated time.
When applying for these visas, you need to understand that you will have to wait temporarily for two years before you apply for the permanent visa. Once you acquire the permanent citizenship, you are allowed to stay for the rest of your life with your partner.
You can also go ahead and have children if you want.