All Cypriot citizens intending to get an Australian visa can apply for Australian visa for Cypriot citizens. We will elaborate a little on this blog.
The Australian High Commissioner's office In Cyprus offers diverse services such as passport, notarial and consular services. It helps Cypriot citizens to get the intended documents easily and quickly.
It is important to note that the Australian High Commission (Nicosia) done not offer services with respect Australian visa formalities or immigration. You need to visit the website of Australian visa application.
Apply online for an eTA Visa
CLICK TO APPLY FOR AUSTRALIAN VISA ONLINE
Content:
Cypriot citizens applying for Australian visa for Cypriot citizens can seek any of these types of the visas depending on the purpose of visit to Australia:
Australian Electronic Travel Visa
All Cyprus citizen intending to visit Australia to spend a holiday, to meet friends and family or to have a brief business trip have to apply for ETA online through online application.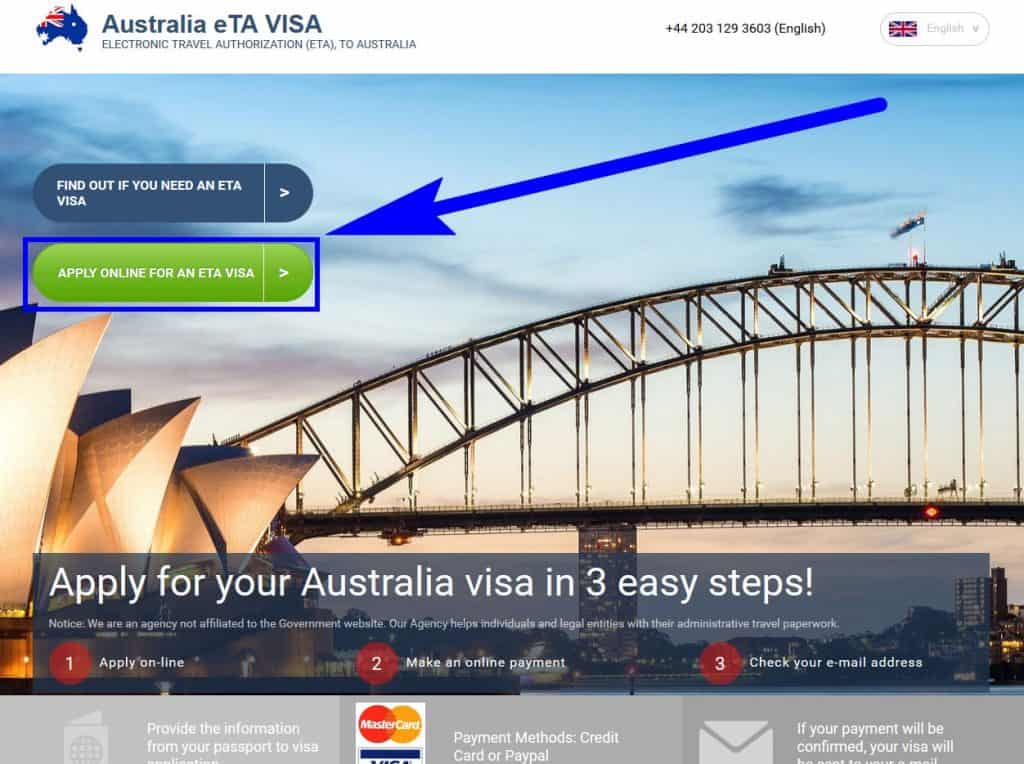 There are different travel E-visas to Australia as per the purpose of the visit.
Travelers who are eligible for ETA can get the ETA electronically. An ETA is priced at EUR39 per applicant.
Each passport holder has to have an ETA.
The various types of travel visas include:
To apply for Australian electronic visa, visit the webpage.
Apply online for an eTA Visa
CLICK TO APPLY FOR AUSTRALIAN VISA ONLINE
Australian Family Visas
Australia family migration system intends to help you to reunite with your extended family in Australia. Australian Family Visas – Cypriot citizens intending to migrate to as per family migration norms should be sponsored by a close relative of the family. The relative should be a citizen of Australia.
The family visas include Prospective Marriage Visa, Partner Visa, Parent Visa, and Aged Parent Visa.
To know more about these, visit our agency website.
Australian Student Visas
Cyprus students can get the Australian Student visa to pursue an education at all levels – primary, tertiary, secondary, and higher education including non-award and vocational course. The Australian Student visas include Visa for Student Guardian and Student Visa.
Australian Working Holiday Visas
Cypriot citizens are eligible to get Australian Working Holiday Visas. The Australian Working Holiday visa program is a great opportunity for eligible Cypriot citizens aged 18 to 30 years. These people are permitted to seek casual and short-term employment to help in their travel expenses. You can work up to two years. Before you apply for ETA, check your eligibility on the website homepage.
Australian Work Visas
Cypriot citizens aged 18 to 45 years are eligible to apply for Work Visa. Once the application is successful, the applicant can work in Australia temporarily or permanently.
Individual Cypriot citizens with specific skills and competence are guided to migrate to Australia.
The encouragement is done to improve the economy and the quality of the workforce as well as to give a chance to Cypriot citizens to live with fun and work hard.
The visas that are offered included Skilled Independent Visa, Skilled Nominated Visa, Employer Nomination Scheme, Working Holiday Visa, Skilled Regional (Provisional) Visa, Working Holiday Visa, Work, and Holiday Visa and Temporary Skill Shortage Visa.
To learn more about these visas, visit the website homepage.