An Australian visa for Cypriot citizens can now be obtained online from whatever place on Earth.
Nationals of Cyprus are eligible for an eVisitor visa for Australia, which is issued as a short-term visa for tourism or business purposes.
The Australian electronic visa system offers two types of visas – ETA and eVisitor visa. The latter one is dedicated to European nationals, including citizens of Cyprus.
Read on for more information on an electronic visa for applicants from Cyprus and find out how you can apply for yours without visiting an embassy or consulate.
Apply online for an eTA Visa
CLICK TO APPLY FOR AUSTRALIAN VISA ONLINE
Content:
Australian Electronic Visa
An electronic visa to Australia for Cypriot citizens functions as an online equivalent to a regular visa.
A traveler from Cyprus who wishes to visit Australia for business, leisure, or short-term study purposes, can apply for an eVisitor visa in three easy steps and get the approved visa delivered directly to their email address.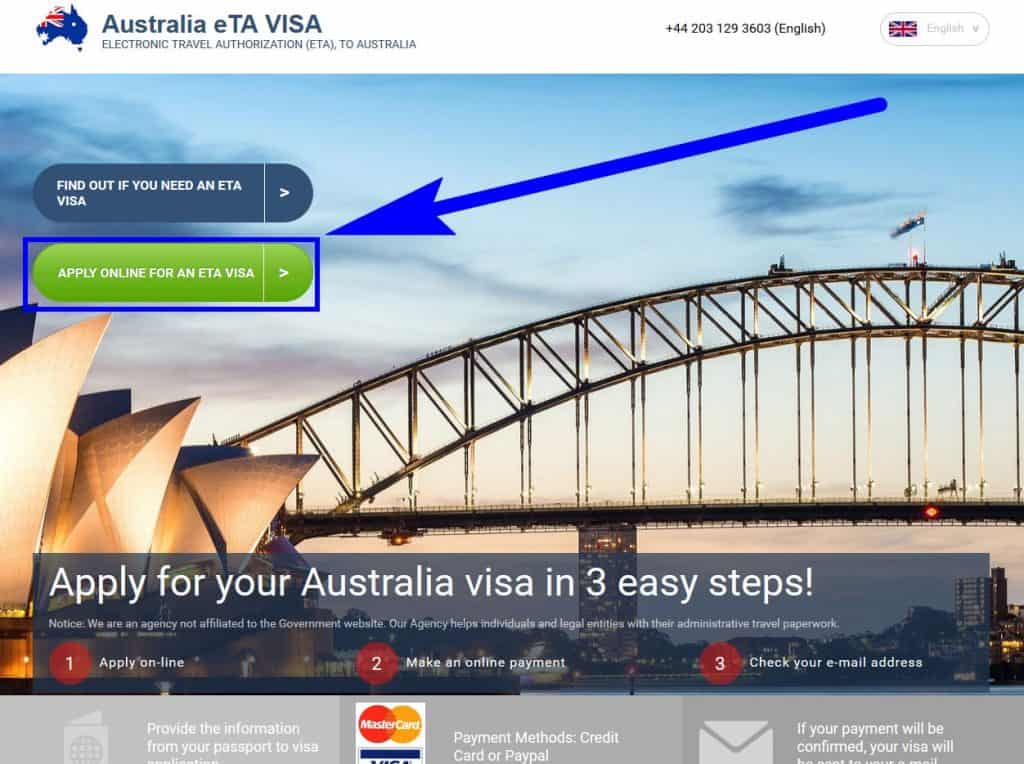 With an Australian online eVisa, one can:
meet family members or friends residing in Australia
take up all kinds of leisure activities
explore Australia's tourist attractions
spend vacation
attend business events, e.g., conferences, training, and courses
negotiate contracts or look for potential business opportunities
study for up to 3 months
eVisitor Visa is issued as a multiple-entry visa, which means that its holder is allowed to enter and re-enter Australia an unlimited number of times as long as the visa remains valid, i.e., for one year. Moreover, every single stay in Australia can last even up to 3 months (90 days).
Apply online for an eTA Visa
CLICK TO APPLY FOR AUSTRALIAN VISA ONLINE
Australian visa for Cypriot citizens – Application Instruction
The process of getting an Australian online visa consists only of three very intuitive steps, which go as follows:
Filling out an online form: First of all, it is necessary to provide some personal, travel, and contact details. All the information must be double-checked to ensure that the application will be processed as soon as possible.
Covering the service fee: Next, you will be asked to pay the processing fee of 49 Euro. Choose one of the available options for online payment and cover the fee.
Receiving the approved visa: Finally, once approved, your visa will be sent to the email address provided in the online application. Make sure that your address is correct since you will have to download the received PDF file and save its confirmation on your mobile device.
Please note that the processing time of your visa application is at the total discretion of the Australian Government. Make sure that your submitted visa application is error-free so that your visa could be processed in a timely manner.
Requirements for nationals of Cyprus applying for an Australian visa
The Australian online visa application process is simple and straightforward, requiring an eligible applicant only to have one document, i.e., a valid passport.
What is most essential, the passport should remain valid for at least six months from the date of planned entry date into Australia.
Cypriot citizens must also be aware that it is necessary to meet certain health and criminal requirements.
Every traveler arriving in Australia must be free of tuberculosis and cannot have a sentence of imprisonment exceeding one year.
Since the approved Australian visa will be directly linked to your passport, you don't have to bother to print it out and carry its physical copy with you.
Nevertheless, you should save its digital copy on your mobile device and show it when asked during border control.