Are you a Norwegian citizen willing to visit Australia and obtain an Australian visa? If your answer is yes, this blog on an Australian visa for Norwegian citizens is for you.
The eVisitor is an electronic travel authorization implemented by the Australian government that permits foreigners from eligible European countries to travel to Australia for tourism and business purposes.
The introduction of the eVisitor has made it much easier for Norwegian citizens to enter Australia. Norwegians can travel to Australia to explore the country, visit their family and friends, have business meetings and negotiations, take part in conferences and congresses, etc. 
You should also use the Australian eVisa for transit purposes regardless of how long you intend to stay in the country. 
The application process takes place entirely online. It is straightforward and speedy, so travelers can apply for the ETA just in a few minutes.
This way, the e-Visas to Australia have made applying and traveling for Norwegian citizens much easier, simpler, and quicker.
Norwegian citizens can have numerous visits to Australia within a 12-months validity period, which starts on the date of issue. Each visit should not exceed three months (90 days). If you want to extend your stay, you should leave the territory of Australia for 3 days. Then you can return for further 3 months.
However, there are certain conditions that you need to fulfill before you apply for the visa.
APPLY ONLINE FOR AN ETA VISA
CLICK TO APPLY FOR AN AUSTRALIAN VISA ONLINE
Content:
The requirements
As a Norwegian citizen, you cannot have any criminal record for which you have been convicted with a sentence of one year or longer.

The second requirement is your eligibility. You can check if you are eligible for an Australian eVisa using a visa checker instrument available at the Australian visa application.

You must have all the documents required for Norwegian citizens. 

The Australian eVisa is necessary for all citizens, including children.

Be aware that applying via the Internet is easy, simple, and convenient. Still, you should make sure that all the information you provide is correct, true, and complete. 
Australian visa application requires two documents:
Your passport – You need to have a valid Norwegian passport. Make sure your travel document is valid until you finish the trip to Australia. If you're planning to stay for a period beyond your passport expiry date, it is better to renew it.
Ability to make an online payment

– Before you submit the application, you have to pay the fee for the visa service. To do this, you can use your debit/credit card or your PayPal account.
APPLY ONLINE FOR AN ETA VISA
CLICK TO APPLY FOR AN AUSTRALIAN VISA ONLINE
To apply, you need a device with an internet connection – it may be a phone, laptop, tablet, or PC. It is also important to have an active email account, as you will get the eVisa via email address.
The entire process includes three steps:
The first step involves entering information such as name and surname, nationality, date of birth, address, and passport information.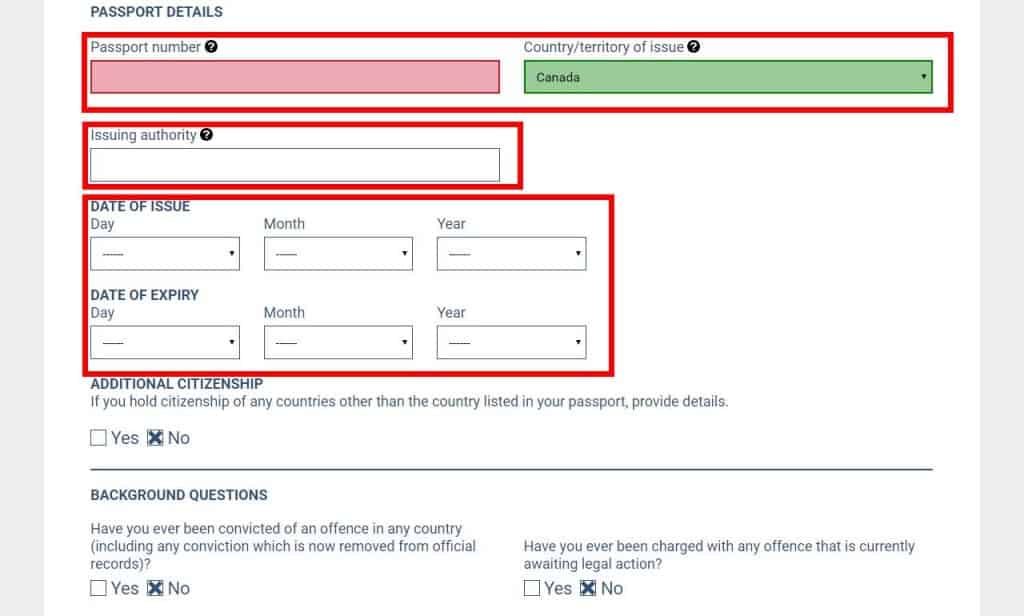 The second step is covering the processing fee. You can use any payment method available on the website. All of them are secure, so you can be sure your private information and money stay safe.


APPLY ONLINE FOR AN ETA VISA
CLICK TO APPLY FOR AN AUSTRALIAN VISA ONLINE
The third step is to regularly check the email address. After processing and approval, the Australian eTA will be delivered to your email address. 
As it is electronically connected to your passport, it is not necessary to make a printed copy of the visa. Still, you can make a printout to have with you, just in case.
Online application for an Australian visa prevents travelers from the hassle of visiting Australian embassies and consulates. It makes the process of obtaining an Australian visa much more convenient for Norwegian citizens. 
You can submit an application from the comfort of your home!
CLICK TO APPLY FOR AN AUSTRALIAN VISA ONLINE