An Australian visa for Bulgarian citizens is an essential document for those Bulgarians who want to enter Australia. Also, they can obtain an eTA (Electronic Travel Authorization) in order to gain permission to visit Australia. It is a very convenient option as the process can be done entirely online. What is more, you don't need to print eTA as it automatically links to your passport number.
Basically, Australia is an unique, stunning and a modern nation that is very diverse and interesting. Prepare before your trip to avoid some difficulties. Check all the requirements and then apply for a visa. Visiting Australia gives every Bulgarian citizen a chance to enjoy this country and spend nice time with a new experiences.
Content:
An eTA for Bulgarian Citizens
Mostly, to gain access to the country, an Australian visa (famously known as e-Visa or eTA) is a must-have. An eTA to Australia is an electronic document that acts as visa but it does not involve stamping or labeling of the passport. It automatically links to the passport number so you don't need to print it.
This Australian electronic visa permits the holder to travel in Australia as much as he/she would like within a validity period of one year from the day of issue. It is possible to stay in the country for 90 days on each visit during the validity of a visa and passport as it is a multiple-entry option.
There are various types of visas for Bulgarian citizens that include:
eVisitor – it's issued to Bulgarian citizens to enable them to visit Australia for business or travel purposes for a period of 3 months.
eTA – can be used for tourism or business reasons and is valid for 1 year. You can visit Australia for 3 months each stay with it.
eVisitor e600 online – it enables Bulgarians to visit Australia for business-related purposes and it stays valid for 12 months.
APPLY ONLINE FOR AN ETA VISA
CLICK TO APPLY FOR AUSTRALIAN VISA ONLINE
Australian Visa Requirements for Bulgarian Citizens
In order to successfully receive a visa, Bulgarian citizens must have a valid passport. It is very important because an expired passport equals not valid visa/eTA. The whole process of getting a document permitting one to stay in Australia is connected to verifying the identity of the person who applies for it. So you need to submit your personal information in the form.
If you travel for business and tourism, it's advisable to take into consideration these rules:
The applicant should be tuberculosis free. This will help to reduce the risk of spreading the disease by allowing to enter the country only those applicants who pose no health risk.
Lastly, the applicant should not have any criminal convictions. If an applicant is a convicted criminal, his/her application will be declined.
APPLY ONLINE FOR AN ETA VISA
CLICK TO APPLY FOR AUSTRALIAN VISA ONLINE
Filling in the Australian visa application form for Bulgarian Citizens
The online eTA application process is quite easy and it just requires filling in your details.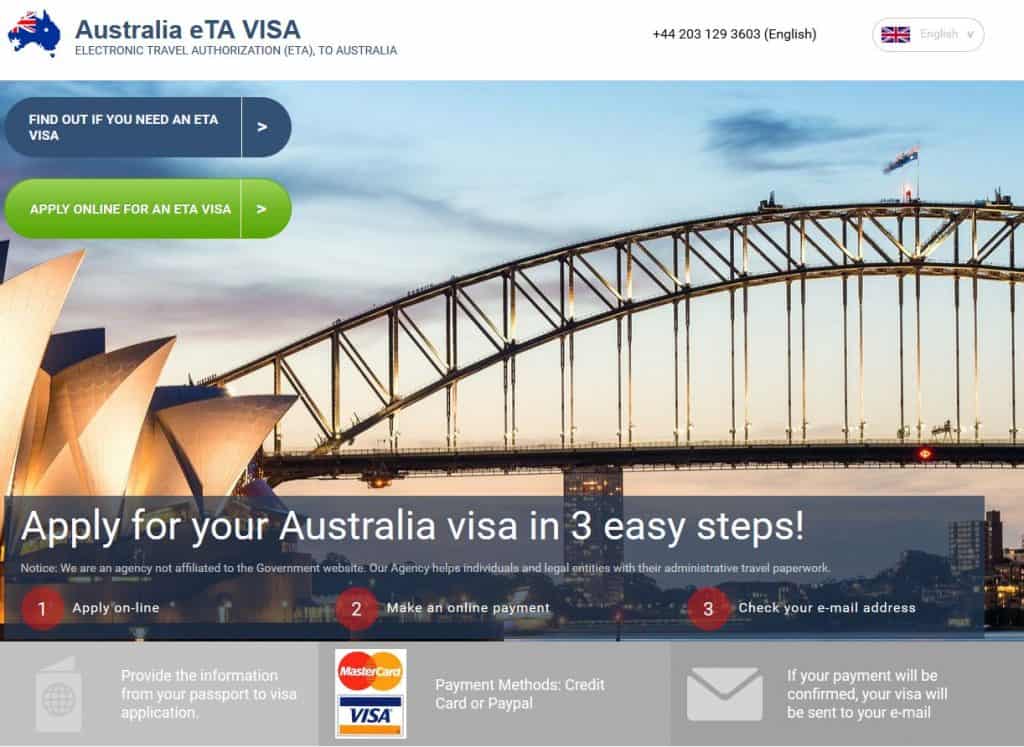 There is a user-friendly application form that is provided for the applicant.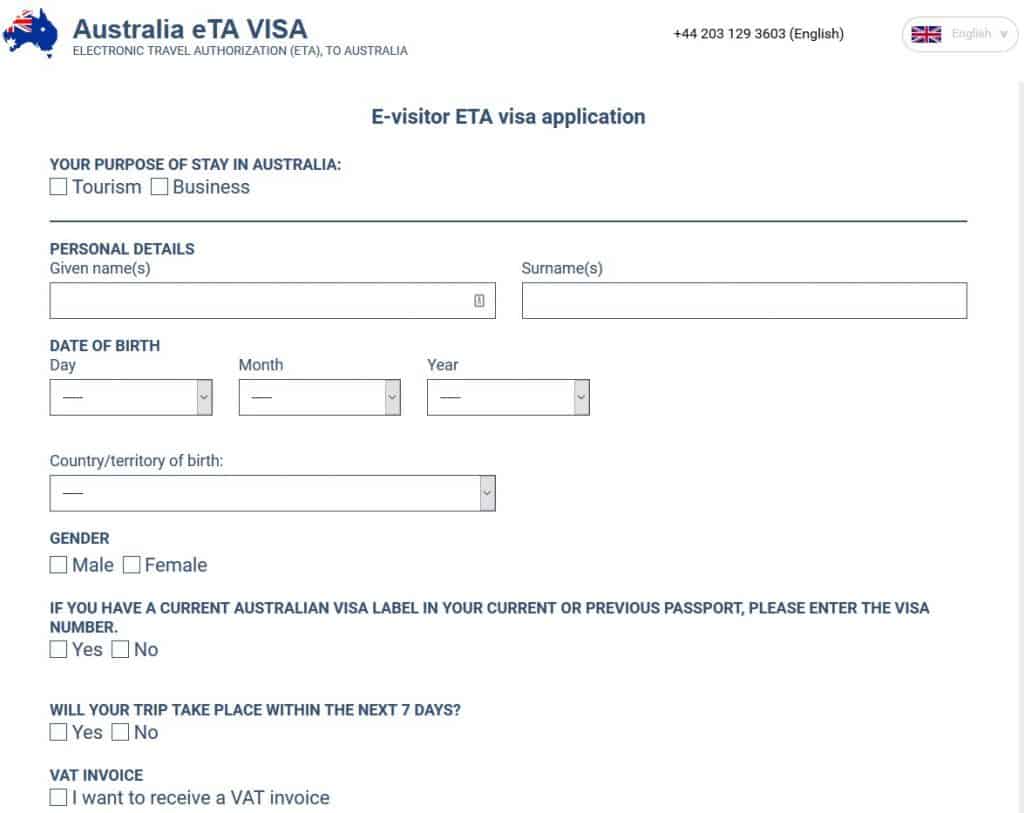 The first page that pops up should be filled out with the accurate and true information.
The applicant is supposed to fill in all the other details correctly which involves:
personal information, the same as on the passport;
type of payment method
kind of the eTA needed.
The process is very easy and convenient as you can apply online and don't need to visit the embassy or consulate. Besides, you don't need to print your eTA because it links directly to your passport number, that is why it is important to have a valid passport.
In case the Australian authorities detect any false information during the verification, the whole process would be terminated. So, it's crucial to double-check all details before submitting an application.
When the applicant provides his/her data, visa processing starts instantly. Remember that you will need to pay the required fee in order to obtain your visa.
When there's an error in the form encountered after submission, a reapplication is allowed at the same fee.
APPLY ONLINE FOR AN ETA VISA
CLICK TO APPLY FOR AUSTRALIAN VISA ONLINE
Conclusion
All in all, the online Australian visa application process is quite simple. Any Bulgarian citizen who is considering touring Australia should apply for the visa as it takes surprisingly little time and effort.