for Danish citizens will enable you to
stay in Australia
for 90 days over one-year period. There is a various requirement which one has to meet before you apply for an electronic visa online.
For beginners, ensure that you are tuberculosis-free.
Secondly, you shouldn't be criminally convicted with a sentence of 1 year or more. The next thing you should know is how to apply for a visa to Australia – you can do this by using the Australian visa application checker to confirm your eligibility to apply.
Content:

The data will be immediately provided. When you are done with the requirement above then you can comfortably proceed to make an application online.
What documents are required Australian E-visa?
Making an online application is more convenient than physically going to an Australian embassy. But this doesn't mean that you won't be required to avail of some information. It is usually best to organize necessary documents together before proceeding to fill the form.
APPLY ONLINE FOR AN ETA VISA
CLICK TO APPLY FOR AUSTRALIAN VISA ONLINE
Australian visa application requires various documents:
Valid Passport
Danish citizens who travel internationally are required to have a passport, and Australia is also no exception. All is required of you is to just visit the issuing authority of your country. Your passport is supposed to be valid for a minimum of 3 months from the date of entry in Australia.
Mode of Payment
You are required to make payment for Australian visa application services before you present your application. ETA visa for Australia accepts various forms of payment, so choose the most convenient one for you either credit or debit card. Additionally, they also accept PayPal payment.
Apart from the two documents listed above, you are also required to answer a few questions which are usually very simple, so you don't have to worry. Simply indicate your reason for traveling and it is advisable to give honest answers to the authority.
After completion of this stage, you can now go on and complete filling the application form.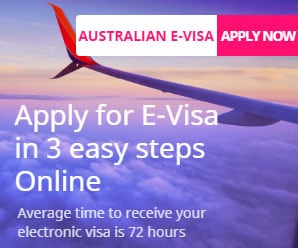 Processing duration and charges for Danish citizens
These elements are usually discussed together since the processing duration depends on the fees. Note that what you are paying for is the Australia electronic visa service fee since Australia ETA is absolutely free.
Conclusion
It is advisable not to book flights or even make a commitment to travel unless you have a visa to allow you to travel to Australia. This is because the department involved is not liable for any losses incurred by the clients whose application was unsuccessful or delayed to be processed.