Having a vacation is a wonderful way to relax with family and friends. But while planning to travel, people tend to forget the need for taking up travel insurance to give them a sense of security in case of any unexpected eventuality.
Australia Post Travel Insurance is a type of cover that offers both domestic and international travel insurance for Australian residents.
It is accompanied with a lot of benefits and it comes at an affordable price.
This cover is known for offering convenient and innovative services and products where the customers get to enjoy friendly customer service experience.
The process of acquiring the cover is easy and simple. As a customer, you get to enjoy 24/7 customer care services which means your issues are solved on time. The other best part is that you can apply for this insurance policy online.


Content:
What does the Australian Post cover?
The benefits you get to enjoy depends o the type of Australia Post Travel Insurance you purchase, you enjoy many benefits which include the coverage for:
Dental and overseas medical expenses. Basically, if you get sick or injured during your trip all your medical expenses are covered which include dental and outpatient medical services.
Additional expenses. In the case of health issues, the insurance covers additional accommodation and transportation costs for you and your travel companion. If the worst happens and you succumb due to an injury or illness, the policy covers the cost of your funeral, cremation or get you back to Australia.
Theft, damage or loss of personal items. If your luggage and personal belongings are lost, stolen or damaged, your insurance will cover the cost of repairing or replacing your staff. For personal items, you get equivalent monetary compensation.
If your traveling documents are stolen or lost traveling during the trip, your insurance cover takes care of the replacement costs.
If money, banknotes or banknotes are stolen or lost during your trip, you get reimbursed by your insurance policy up to a certain amount.
Your insurance policy also pays for car deductible if your rental car gets damaged or stolen during your trip.
In case of travel delays by at least six hours due to unavoidable circumstances, you get refunded up to a certain amount which is based on your insurance policy. After that, you will receive a similar amount for each additional 24 hours delay.
Pre-existing conditions
There is a list of 19 pre-existing conditions that are covered by Australia Post travel insurance policy. If you have a condition that is not listed among the 19, you can apply for the cover online, you just need to have a medical exam done on you.
A 6month timeframe is set for each condition. If you have been diagnosed, hospitalized or treated within the stipulated timeframe this condition will not be covered. In case you are 24 weeks pregnant related to your pregnancy the policy covers the medical expenses.
It should be noted that there 's no cover for the newborn child or any medical supported cover, it demands that you apply for cover in order to undergo a medical examination.
If you decide to travel while pregnant you should consider all the risks involved and check whether your policy provides adequate coverage.
APPLY ONLINE FOR AN ETA VISA
CLICK TO APPLY FOR AUSTRALIAN VISA ONLINE
Age restrictions
You can consider taking up the Australia post travel insurance for all ages up to 84 years. To make traveling easier for you, the policy will cover all the dependent children for free as part of their travel insurance.
It should be noted that your age will determine the amount of premium you should pay. The older you are, the more your travel insurance premium is.
Another important factor to have in mind is the policy recognizes a child to be under the age of 21 years who are not working full-time and travel with you on your trip.
Extending your Australia Post Travel Insurance Policy
Are you having a lot of fun and you are not ready to go home yet?
This is actually good for you. In case your policy expires when on vacation you can call the Australia post office and request to have a new travel insurance not necessarily with similar terms as your previous policy, in other words, if you had an illness covered on your previous policy, you have to indicate it again in your new one since it's not automatically insured.
You can have your policy extended for free if you face some unavoidable circumstances such as having your flight canceled or getting treated for an emergency medical issue.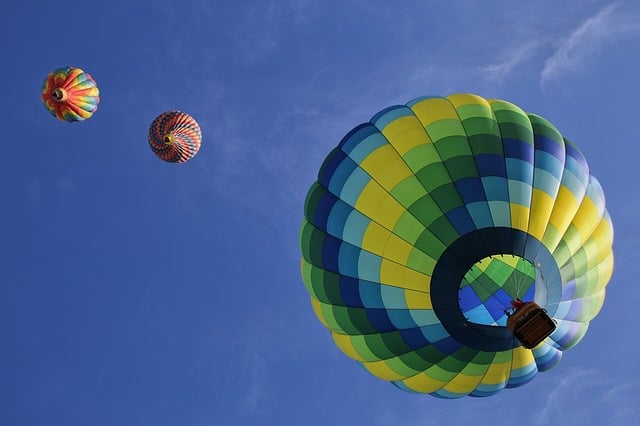 How to claim travel insurance with Australia Post
If you need a travel insurance policy at the Austrian Post, you only need to submit it online or download a claim form from the website and send it with relevant supporting documents by email, fax or mail.
APPLY ONLINE FOR AN ETA VISA
CLICK TO APPLY FOR AUSTRALIAN VISA ONLINE
You should expect to get a response for not more than 10 working days. There are some important details that you should keep in mind when making a claim. Every claim you have should be supported with official documents such as:
Medical certificates and reports
Receipts for stolen, lost or damaged items.
Official police reports
Receipts for any additional costs you pay in case of delay
If you get compensation from someone else, eg. a tour operator or an airline it should be noted that you cannot have your claim processed.


You are only entitled to your insurance claim up to 60 days after your return to Australia, after that it could be rejected. The above costs that Australia Post travel insurance covers are the more reason why you need their policy when traveling.
One must always be prepared for any unpredictable circumstances. Failure to do so you may incur costly expenses that could have been avoided. One needs to choose an insurance policy that covers a variety of things that are connected with the place you intend to visit.
Finally, ensure that you undergo a medical checkup before traveling, it will help you know what is required expected during your trip.